When it comes to SEO, link building is probably the most thrown about word you will find online. Over the year, experts in the industry are looking ways to build links in order to strengthen a website and apparently there is a thing called scholarship link building.
The strategy is used to acquire backlinks for educational websites. Like any other link building strategy, this one too doesn't come easy and it requires ample amount of time to see the ultimate effects. We'll be discussing some of the ways one can get such links to benefit one's website as much as possible.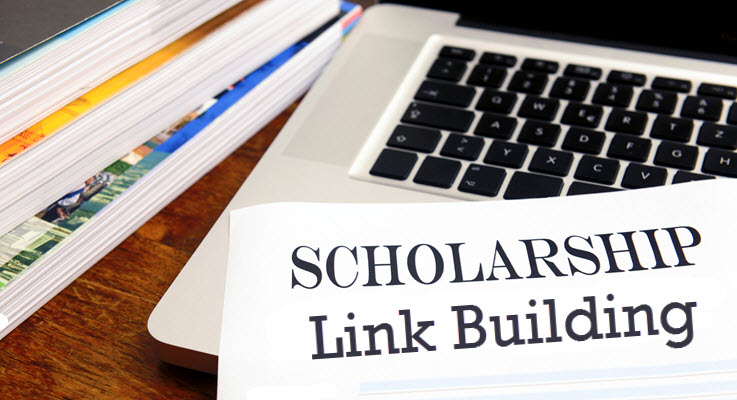 Have a Defined Goal
It good to have a defines goals on the time you think you can afford, the investments you think you can make, the effort you think you can put in, the number of members you will require on your team, the time required to see the ultimate effect of the link building campaign. You will have to set goals for your written content, your video content, what sort time and effort you will dedicate to brand awareness and doing other things that comprise of local SEO efforts.
Create Your Own Scholarship Materials
Next what you will have to do is publish your SEO materials which will include scholarship materials. You will have to first prepare a landing page for the scholarship that will consist of the many details surrounding the scholarship. Make sure that on the landing page you mention and even link up pages that one requires to read and know about the legal stuff.
Build a List
Now that you have a clear goal, the strategies are set in place; the informative legal stuff is taken care of, we may proceed to build a list. Unlike link building in other genres, most schools have financial aid page. Pick up your favorite schools as per your targets and then put them on Google Sheets. You can go ahead and refine the list over and over until you are left with institutes you are determined to reach out.
Email Outreach
The next obvious part is where you reach out to the institutions. Remember all the efforts you have put in before this step is will translate into nothing if you are not doing everything you can in this step. Here you must apply all your power of persuasion, or alternatively, you can use a good template. It's better if you send a customized mail rather than sending a random, cold mail that seems like could have been sent by a bot. Mind it; the email should come across as worthy and legit.
Select Winners
Now the time has come to draw the final straw. You will need to stay organized and on top of things. Evidently, you will have to use tools that will help you manage the work better. We recommend using Google Drive to keep track of all the submissions and set up another Google Sheet for storing key information like the name, age, schools, subject, and other such necessary information. After you make the selections, time to reveal the news. Remember to do it with ample enthusiasm and make personal calls.
Let us know how well are you doing your scholarship link building?