Setting up the website objectives is one of the most critical elements to justify the fact that a website is the first priority. Making goals for those website objectives at the analytics platform is equally important to learn the victory of the advertising and marketing campaigns for meeting all objectives rightly.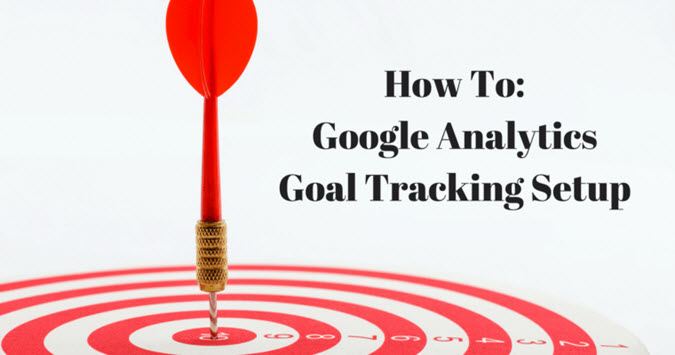 Value Of Determining Goals
Determining goals within analytics platform is not that difficult. Specifically, the most difficult element of this transition is to make decision makers ready on the website objectives. With adequate collaboration, one can mutually determine the way a website can help a business to achieve its set goals.
The most important part is; if the website succeeds in this effort? If it fails, then take help of goal tracking using Google analytics as it helps learning if the website contributes you to grow or creating more confusion to the target users.
Let's discuss few helpful ways to take the best use of Google analytics for effective goal tracking.
Live Analytics To Evaluate Goals
If you are not satisfied with your current goal tracking solution, even after verifying goals in its first platform, then live analytics can be a great solution to evaluate your goals. By accomplishing your goal on a live website and after that, rechecking live reporting, you can display effectively if goals are set up properly or not.
The conversion of your goals would not display in live reporting without filtering the traffic of the company website. So, ensure to work in an unfiltered property for analytics.
Conduct Funnel Testing With Saved Goal Platform
Funnel testing is a part of Google analytics that helps to learn if online users follow the right funnel flow that is designed for a certain goal or not. Moreover, assigning one funnel to a current goal is a way to learn the usual pathways for goals that has to be ideally funnel steps.
Use Goal Alerts
If you already use Google Analytics, you would certainly know the benefit of setting goal alerts feature that it has. So, use this feature to set goal alerts for percentage of increase or decrease in goals as compared to any other point of time.
This feature can be of a great help as it can make or break your day. In every way, it will give you great result by helping you to give great conversion success.
Checking Goal URLs
It is a sure idea to learn if you are on the right goal URLs or just recording pageviews of non-goal URLs.
Peruse or Use Multi-Channel Based Funnel Data
The conversion hardly wins at its first visit, for the majority of sites. Usually, online users don't come again to a website through a same platform. For example, if one day, you notice your visitors coming from Facebook, the next day, they would probably be seen returning via Google before conversion.
So, using custom modelling can help to assign exact values to different channel ends in conversion funnel of multi-visit vs simple credit to the end point on its own.
Verdict
At last, we would say that having rightly configured goals in Google Analytics can give the right opportunity to learn your audience like who are they, what are they doing and if they are converting to your certain website objectives or not.