You won't find many people talking about structured data, but it's definitely something you should be looking into if you want to understand Google and how it goes about ranking domains and posts. Generally "structured data" means organized data that has a certain format.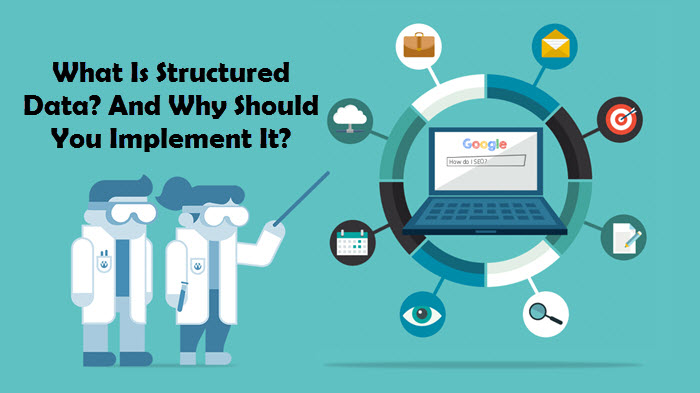 To structure data on the internet, one can use four semantic annotation formats and those JSON-LD, RDFa + GoodRelations, Microdata, and Microformat aka μF.
Should You Implement Structured Data?
Structured data is not an SEO things, but it certainly is important when it comes to presenting organized data. There are benefits to using structured data, and we are going to discuss some of those here. In the end, we are hoping that you will realize that implementing structured data really is helpful and website owners should make the most of it while they can.
Rich Snippets:
Rich snippets are something that most website owners covet and one should certainly implement structural data in order to make the most of it. And for anyone who doesn't know, having rich snippet appear in Google Search helps boost CTR.
Knowledge Graph:
After rich snippets, another coveted feature is the knowledge graph that appears everytime you make a Google search. Search for say, Narendra Modi; the graph will appear with most popular pictures and small Wikipedia details and information like birthday, height, spouses, education, net worth among other things.
Contextualized Understanding:
Including strongly structured data is helpful for search engines like Google because it allows the search engine to understand what the context of the post is and it's important that Google understands the context if you mean to rank your domain or posts. This will help dictate how your posts are indexed or how they appear on search engines.
Google News:
Structured data is very important if you want to get involved in programs like AMP or Google News. Believe it or not, when you apply for Google News, your chances of getting in becomes all the more assertive. So that is something to think about if you had been hesitant towards structured data.
Search Engines Other Than Google:
As for search engines other than Yahoo, Yandex, etc., the structured data works in different ways, but it's definitely helpful. On the other hand, search engines results for Baidu depends on structured data. Therefore, one needs to take this structured data things pretty seriously.
Is It A Ranking Factor?
Now, a bit of myth busting time. There are many rumors surrounding how exactly structured data helps in SEO or ranking. Let us just tell you right off the bat that structured data is not a ranking factor according to Google.
It's important that one understands this and believes in this completely because relying too much on structured data in hopes of ranking a site will be an utter waste of time and energy.
But if you have read the many advantages of structured data that we have listed above, you can understand that it's worth taking seriously. It's kind of like social signal, not a ranking factor but definitely worth taking it seriously.
Do you think you'll be implementing structured data?