Over the past couple of years, several reports have revealed that 50% of the Google searches made worldwide are made via mobile phones. More people are using mobile phones more than say desktops, and so that brings us to the question if you should start thinking about making your website mobile-friendly.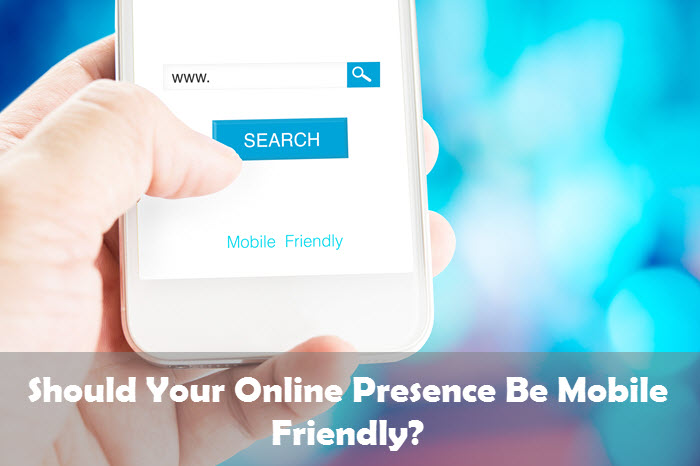 In this post, we are going to discuss just that, and hopefully, we can come to a conclusion that'll be helpful to you.
In trying to understand whether you should have a mobile-friendly online presence, we'll be discussing 6 points, take a look below:
Reasons To Have A Mobile Friendly Websites:
Google Search Engine:

It's important that you understand how the Google search engine works. It's not entirely about the keywords and links but the quality of the content that you are producing.

Different search engines tend to produce different results, and it's a wise idea to try and figure out what works for one and doesn't work for the other. And what may appear in the desktop will not necessarily appear in the mobile searches.

Keywords:

One needs to do proper homework on keywords that may appear in your desktop search but not in your mobile search. For anyone wanting to rank keywords on mobile, you will need to come up with a mobile strategy.

One of the main reason for the difference is that a lot of people use the voice-to-text option and they tend to say different things as opposed to what would've written.

Google AMP:

You should be using Google AMP if you are not already. Just download the plugin and decide how to simply you want the site to appear on mobile search engines.

So if you frequently use this search engine, you will have an idea of the types of searches you make and write posts accordingly. The aim should be that the posts appear on the top when someone uses the text-to-speech option.

Mobile Friendly:

You can make your website mobile friendly without using an AMP. You can get yourself a mobile-friendly theme, or you can hire someone to custom-make the website easier to access on your handset.

Mobile-optimized websites don't lag as much and load pretty well which is criteria in getting posts rank. If you are starting a website, make sure you think out how to want the website to appear when someone opens it on their mobile handset.

Analyze:

Analyzing your audience will give you an idea of how many people are visiting you via mobile or desktop or what web browsers they tend to use frequently. The more you analyze, the more you can optimize, and the better you'll be able to serve your visitors or users.

Eventually what you'll do is build an incredibly loyal fanbase who know that you care for them in ways a lot of websites overlook.

Think Long Term:

Whatever you do in creating your mobile-friendly online presence, you need to think long-term! Therefore optimize the website as well as the posts accordingly. Work on your mobile strategy right now and it'll pay-off later.
Tell us how you are planning to make your online presence mobile-friendly.