This XML sitemap module is basically used to create a unique sitemap conforming to the specifications of sitemaps.org. This module makes search an easy task for the search engines. They can now index and crawl website keeping web content updated all the time. This XML sitemap creates module that can automatically submit sitemap on platforms like Ask, Bing, Google, and Yahoo.
Several sub-modules are available under this module to provide content, taxonomy, menu items, and user profile.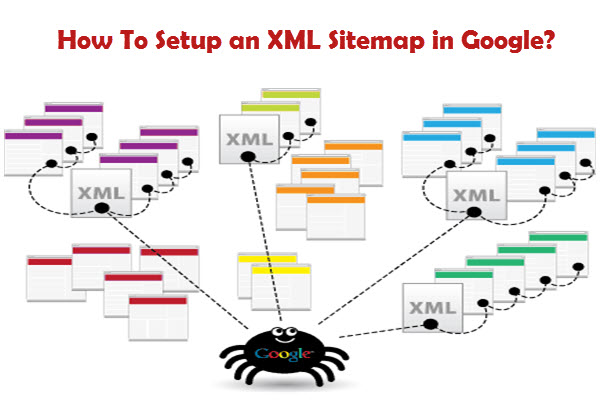 If you are just a beginner, you need to learn how to set up an XML sitemap in Google if you want to take your website ranking to the top-most level. The sole purpose of integrating an XML sitemap into your website is to keep your webpage updated on all pages published on your site. You need to inform bots of your existence so that they can take data from your web page and update it in their database.
Advantage of setting up an XML sitemap
This Site builder is developed to update XML sitemap whenever any new page is added to the already existing web page. Everything happens automatically so you don't have to take unnecessary hassle.
Let us look at the setup of an XML sitemap:
Start working in multiple windows to the see the most efficient use of this sitemap.
Log in to this sitemap and go to Search engine by clicking options Edit Site and Settings
The next step is to generate Icon and a new file containing the new Sitemap.
This will create an all new sitemap.
Then is account set up in search engines like Google for authentication and then submits new Sitemap created by you.
How to setup an XML file in Google
The first step to set up is to create your Google account. In the case, you already have it, no need to do it again.
Then visit www.google.com/webmasters/tools/ and Log on to the Webmaster Tools
Here you will find an option to add a Site, click it and mention your web page URL. Now continue with the next options.
Select Meta Tag verification method and copy the code displayed in a dialog box, paste it in a new file like notepad or word file.
Go to Advanced Page specific Meta tag and paste the Meta tag copied in step no.4. This will paste the code on your home page.
Save these settings.
After saving, go back again and click verify to complete the sitemap verification process.
After step 7, you should start adding your XML Sitemap by log into Webmaster Tools dashboard. Then go to the Configuration, Sitemaps and select the option "Submit a Sitemap". This is the place where you will copy the exact location of your sitemap following the format "sitemap_index.xml". Now click the Submit option.
This completes the setup of an XML file in Google.
Above is the basic set up of an XML sitemap in Google. Hope, you find the information provided in this content useful.