Google keep on working on its web page ranking strategies to bring the world-class source of information in front of you. If you are looking for techniques to dominate Google's search result, follow our below listed 8 important rules and get the best results: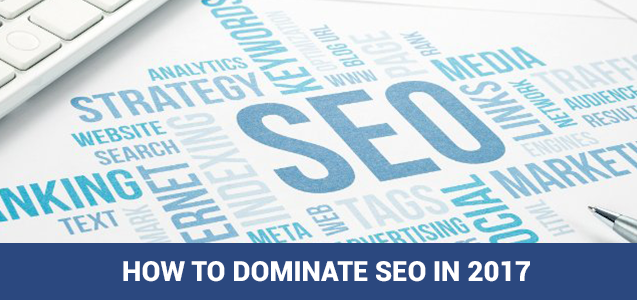 1. Building Trust:

If you are a beginner or an experienced online businessman, you need to make some efforts to earn trust by Google. Building trust is the first and the most important steps to dominating Google's search result. Whether you are into an offline or online business, you need to create your positive reputation in public, so that building trust becomes easier.

2. Informative Content:

Content that is long enough of over 1000 words that do not contain any useful information to the reader is of no use. Google always look for the informative content that is relevant to the search results. Educational content does value addition and attracts viewers naturally. Excellent content quality never misses the chance of getting the higher rank.

3. Quality Is The King Always:

Google considers content quality as one of the critical parameters to rank your website. If you are posting web content on a daily basis, but your content lags quality, then you are only wasting your time and money. It is better to publish content on a weekly basis provided its quality is maintained throughout.

4. Your Website Age Matters:

If you are running a well-organized website that contains useful information but its new one, then you are likely to face some hurdles. Google consider age as well. By age, we mean age indexed age of your web pages and website.

5. Short Content:

When you are creating or hiring web content writers, you need to be very careful about the length of content. People these days are busy and get the least time to read full page content, so they look for short content that gives interactive information without any hassle.

6. Do Not Stuff Your Web Content With Keywords:

This is again one of the important things that you shouldn't overlook. Keywords no doubt are important but overstuffing your web content with keywords irritates readers unnecessarily. Try to frame your content to keyword density and maintain the word count as per the users' capacity.

7. Page Loading Speed:

When a reader is visiting your web page, and your page takes the time to load the content, then he or she gets irritated. Make sure you use latest techniques of optimizing your web content as per SEO. It should be easy to access and navigate.

8. Mobile-Friendly Content:

If you want to dominate Google's search results, make sure your website is mobile-friendly. It should be user—friendly so that any reader can use your site while on the go. This rule is very crucial and must be followed if you want to see your website ranking shooting up.
Final Words:
Above are 8 crucial rules for dominating Google's search result. Hopefully, you find this information useful and consider it while improving your web page ranking.