After optimizing your website for search engine, you should know, how your SEO is working on the website and what are its rankings. There are various measuring factors by which you can observe the changes that have been made. There are three main key performance indicators (KPIs) : rankings, traffic and conversions. They're directly affected by your SEO, let's discuss how they work.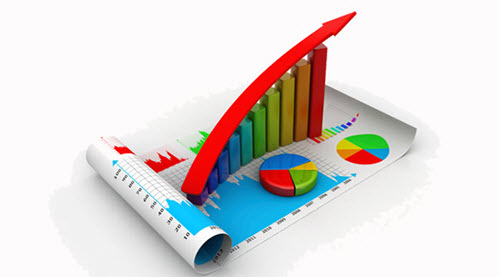 Rankings
One of the main performance indicators is ranking for a particular keyword. It tells, where your website lies when certain keyword is searched. It can help you to determine which keyword should be used instead of which, how it should be used in the content and what is its efficiency. If you're on the first in a Google search for a keyword, you will receive up to 92% of the traffic.
Suppose you're analyzing the rankings for 10 keywords. By searching 3 of them, your website is in the front page. In order to keep those keywords in the first page, you have to do lots of SEO, work on content and is time-consuming. You will find that the 3 keywords are just too competitive. Instead, try optimizing the other 7 and you will be glad by their performance. Analyzing keywords are crucial, without it, you won't find any progress in your SEO. Keeping an eye on the keywords rankings is an efficient way to make your website in the front page.
Related: How To Perform An SEO Audit For A Website?
Traffic
Traffic is mainly the page views you get by simple organic search. With an excellent SEO, you will exponential increase in your traffic. Targeting the right audience is the key to increase the traffic. If your website is about online reviews, then you won't be doing SEO and making efforts to attract the audience which are looking for a dentist. Traffic can be analyzed by few factors.
Pages per visit shows that how many pages a visitor is visiting on your website, by knowing the pages, you can make them better.
Average visit duration is the time spent by an average visitor on the website reading the desired page and then closing it.
Bounce rates are harmful for a website, by noting the pages that are producing bounce rates; you can optimize and make them better.
By analyzing these factors, you can check your SEO and make it better.
Conversions
Conversions directly depend on what you want a visitor to do. If you're a dentist, then your conversions would be depending upon how many visitors have called your clinic, how many have taken your appointment and how many are directly coming to your clinic by seeing your website. The conversions are the consequences of your website and need to be analyzed to make the most of the SEO. Making a customer purchase on an online shop store is a conversion for an e-commerce website.
You can increase your conversions by appealing more to the visitors.
By analyzing these top KPIs, you can directly keep a check on your applied SEO and can make it better by working hard on it.