If you are an SEO professional struggling to reach and maintain a top ranking in the search results, you need to keep one thing in mind: SEO is a consistent race; So, you always need to put in efforts to stay one step ahead of your competitors.
To achieve success in the SEO race, you need to improve your site continuously and monitor the SEO activity of your competitors frequently. To beat your competitors on SEO, I suggest you to follow these 5 awesome tips: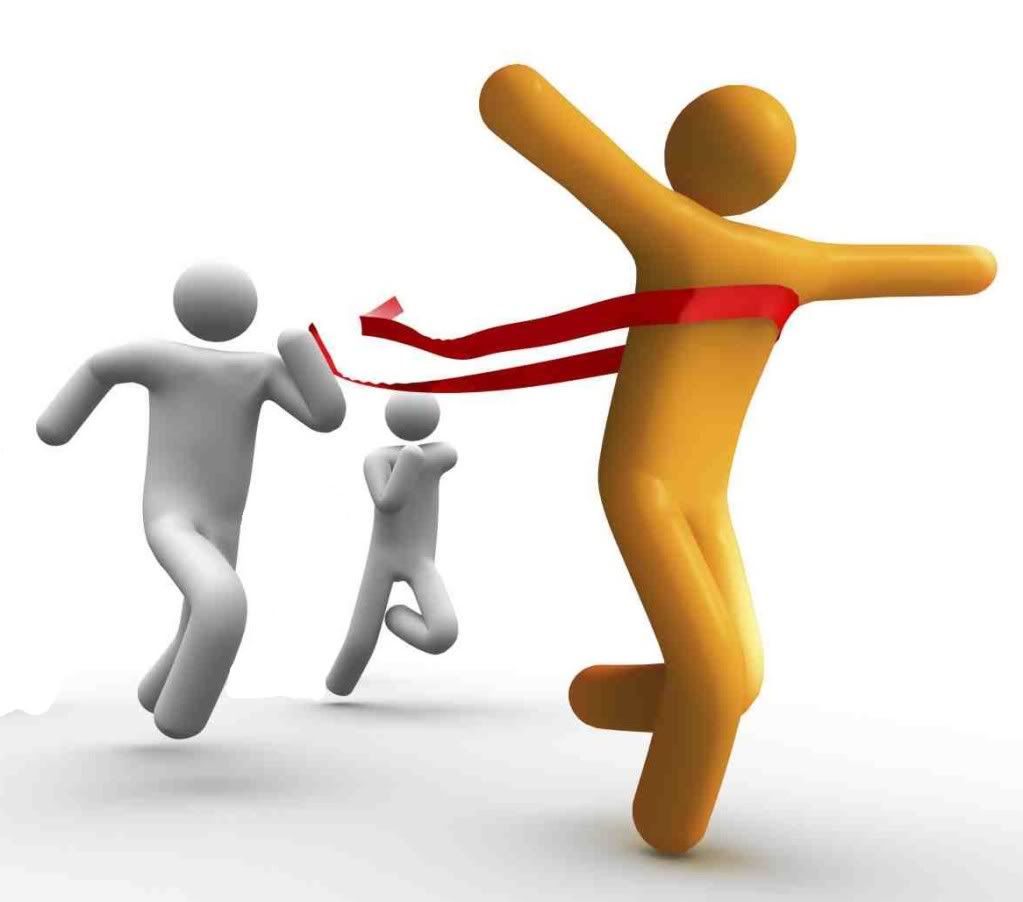 Tip #1: Content creation is king:
Always coming up with fresh, useful, relevant and keyword rich blog posts and articles with detailed images and videos on your website is a success mantra to stay ahead of your competitors.
Along with that, your visitors too will benefit from the valuable information they find on your website. If you follow these simple rules, your website will automatically get indexed by the search engines.
High value content also increases the number of backlinks pointing to your website, which will again improve your SEO ranking since backlinks play a crucial role in ranking.
Tip #2: Use the target keywords:
While creating content, it is more important to pay attention to the keywords you are targeting. You may reach the top ranking for a particular keyword, but you need to work hard to maintain that credibility. So, whenever you are writing the content, just focus on the search queries in your industry that manage to pull the highest traffic totals.
Use the Google Analytics tool and Google Webmaster tool to determine the efficiency of keywords. They will provide valuable traffic data and metrics for different search queries and will give you insight into which keywords are good to use.
If possible, use some advanced tools like Raven tools; it helps you track which keywords are getting more number of conversions.
#3. Stay updated with latest SEO news:
The SEO rules are constantly changing. Staying updated with the new approach or SEO trend may give you a significant competitive edge in the ranking. So, everyday spend some time to review some SEO news sites such as SEO-News.com, Search Engine Watch, Search Engine Land, Matt Cutts:Gadgets, Google and SEO, etc.
If you find any major evidence or changes in SEO best practices, take immediate action to prevent your website from falling behind in search results.
#4. Monitor your competitor's backlinks:
More the number of links you get, better it is for your website. However, the quality of the links is important. So, it is necessary to track your website's backlinks to avoid any negative SEO attacks. Also, you are advised to watch the links built by your competitors.
You can monitor your competitors' backlink profile by using various tools such as Majestic SEO and Open Site Explorer. By using these tools, you can identify the potential linking partners of your site as well as uncover the new linking strategies your competitors are using to beat you.
#5. Keep tracking your competitor's SEO activities:
Along with the backlinks, it is advisable to track your competitors' on-site optimization efforts. Regularly review their activities on their websites; it helps to assess whether there are any new opportunities to improve your ranking, and to find out any loopholes in your SEO strategy.
It is good to track the in-page links and use keywords in the headings, title tag structure, page URL names and other SEO related elements. Tools such as Traffic Travis and MOZ can help you to simplify the process.
Summary:
Holding on to the top ranking in search results and improving the current rankings will always be a tough job. But by utilizing the aforementioned suggestions, you can easily achieve them. They not only help you stay top in the SEO race, but also a step ahead of your competition.