Accelerated Mobile Pages, a new project of Google that provides customized components to enhance the website speed.  This system although restricts developers and applies strict regulations but ensure website speed gain to a noticeable level. Many mobile-friendly sites face performance issues. You might have accessed any website on the desktop and faced performance issues while running the same on the mobile. Google promise to enhance the speed and resolve these so that any website can be instantly accessed even on mobile. Accelerated Mobile Pages, AMP service is based on the same technology so, how can it offer better speed and performance? You might be confused now!!!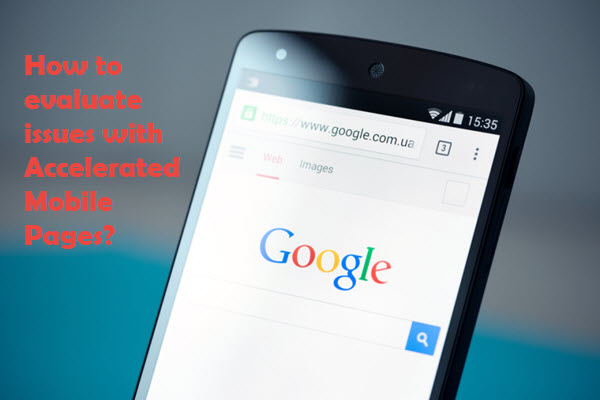 AMP imposes certain rules and regulations on developers so that their developments and offerings are optimized as per the specs of AMP. Some issues that need to be evaluated:
As a developer and a professional website owner, if you have made up your mind to integrate AMP, then you need to keep an eye on the validity of your page because only valid AMP Pages are allowed to pass through the Google search engine console.
Your AMP page may show error when anyone searches for your page on the Google Search engine.
Warnings may appear that alert you of bad practices or any kind of future errors that the user may come across.
Good news is that the Google Search Console is a completely free service that allows the user to check if a particular AMP page would be identified as an error by the Google or not. Once you get information about the errors, you can easily check their details using some of the handy tools:
1. Browser Developer Tool
for checking the validity status of a page. Let us go step-wise
The first step is to open your AMP page in the Browser.
Add "#development=1" at the end of your website URL like http://addendunhost:7000/release.amp.html#development=1.
Now go to Chrome DevTools console and check the validity status and errors.
2. Browser extensions
Browser extensions of Google's AMP are compatible only with Chrome and Opera browsers. This lets you identify the invalid AMP error pages without any hassle.  Different browser extensions evaluate different AMP pages and checks validity accordingly.
Red colored icon means error and the number on icon represent the number of errors on the AMP page.
Green colored icon means no error and the number of warnings would clearly be displayed on the icon.
Blue color icon represents a page that is not AMP but page indicates it as an AMP page.
These extensions give you an idea of errors and warnings if any. Every issue will be highlighted clearly into an extended icon way.
3. Web Validator
We have already informed that AMP puts some restrictions on the developers in order to ensure high speed and better performance. You may disallow this feature and still include AMP in your script but it would strictly be against the codes and conducts of the AMP.
Hopefully, you found this information on Accelerated Mobile pages useful and implement it while integrating it into your page.