Digital Marketing is one of the best and the popular medium of marketing any product or service in the Digital or we say the Internet world. Some people may consider it a fancy term but other might find it their best friend who is helping them throughout their business plan. There are many entrepreneurs who rather misunderstand this term. For them, it is an expensive tool that takes years to give results. This is a wrong conception and should be rectified there and then. Do you know blog commenting is a powerful tool that can help an online business to build links? If your answer is a No, we are here to help you to guide in this direction: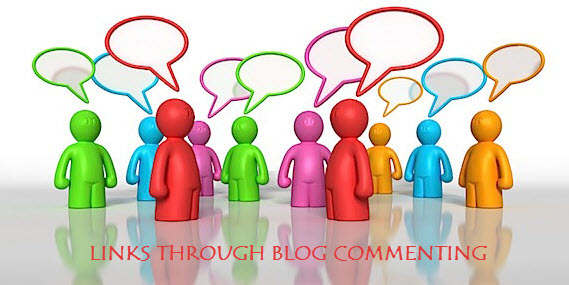 Blog commenting can significantly bring more visitor but make sure you are following the right sets of guidelines like stop commenting with general phrases like Thanks, Good, accepted, etc., instead thoroughly read the blog and give your comments that are 4-10 sentences long so that more visitors check your comment. This has become a common practice these days.
Many entrepreneurs are not aware of the power of Blog Commenting and hence fail to use this so as to take its advantage. Blog commenting is one of the fantastic ways of promoting your business so as to build a natural link profile. Provided it is used in a positive way that doesn't affect your Google ranking when it comes to searching your website or profile.
We can say that Blog commenting can be used in a natural and authentic way and never as a spammy way.
The first step that is very important before you start blog commenting is to select the right type of blog and the best way to do this go through the blogs that regularly show up in your social media profile pages like your Facebook, Twitter, or any other account page and read them regularly. This will give you a confidence that you are posting your blogs at a right place. Since you have actually read that blog, you will put your authentic comments and that will surely value most in front of the comments that are just added to show their presence in the social media world. Comments like Okay, Thank You, Sorry, and much more have no relevance from Blog commenting point of view.
If you are already doing this, but still looking for techniques that can increase your traffic rate then, you can use options like Google's Search Console and other Advanced Search Operators?
Taking an example. Let us suppose you are running a women clothing store and want to check the reviews of different stores than you can simply type in the Google search Women's clothing "comments" or Women's clothing "leave a reply" like terms to check results of the comments that have earlier entered by the other customers. Create a list of those comments and check whether they are worth appreciating or not.
Hope you will take care of these tips while blog commenting.