We are here to learn best SEO practices for Canonical URLs + the Rel=Canonical Tag. Before doing that let us first understand these terms.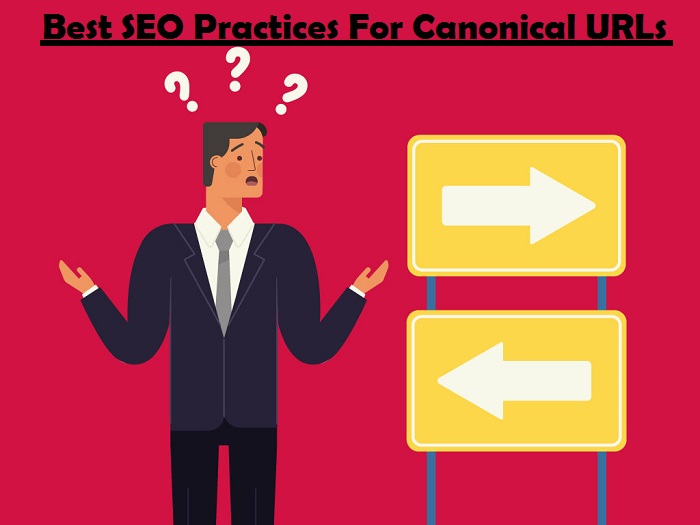 What Is A Canonical URL?
Canonical URL is the URL that contains the master copy of the page who have created for your website multiple times. There are different versions of a same page that you do not want Google to index every time and mark it copied.
For example, a web page that is desktop-friendly may have different print version or mobile version but the content is the same on all versions. In such cases, Google may penalize your site for using copied content.
But Canonical URL protects you from such a kind of penalty by the Google. You can instruct Google by using Rel=canonical tag that "This page is the master page of your web page" and others are the different versions for different uses.
So, we can say that Rel=Canonical Tag is a way of telling Google to rank any particular page of your website for the search results.
Moving on to best SEO practices for Canonical URLs + the Rel=Canonical Tag
When Your Website Has Multiple URL, You Can Canonicalize It In Several Ways:
1. Well, one of the important and the best SEO ways that we just described here was the Rel=canonical tag:
This is not the only way, there are many more but most of the beginners and professionals use Rel=canonical tag to canonicolize multiple URL.
2. 301 redirect to divert visitors from old to new URL:
Another method that you can try is 301 redirect. For example, you creating and promoted a page that had some errors and now that you do not want Google to index that page, you insert 301 redirect that will re-route your old page to the new one. If you don't want unnecessary website traffic on the old page then you must insert this 301 redirect and get the right traffic on the right page.
3. Declare Your Parameters Passive:
When you have created multiple URLs of your web pages and you contact some professional to canonicalize some pages, then this may sound a bit irritating and confusing to their team.
To save yourself from being fooled, the best thing that you can do is to use some online tools and inform Google to consider some or all URL of your web pages as "Passive". By declaring some or all URL as passive, Google will assume that those URLs that have been declared passive by you doesn't exist at all.
4. Fragment URL:
Fragmenting URL is another way to fragment or jump some specific section of your web page. If you don't want readers to check your location then you may fragment the location section and ask Google to rank your page accordingly. This is one of the best ways to canonicalize same page in a different manner.
Wrapping Up:
Above are the best SEO practices for Canonical URLs + the Rel=Canonical Tag. Hopefully, you find this information useful and consider it in future.