The website is a valuable digital asset. It is a platform through which you can communicate effectively with your target audience. In the past decade, website designing and development have evolved a lot. In today's digital world, there is high demand for search engine friendly websites.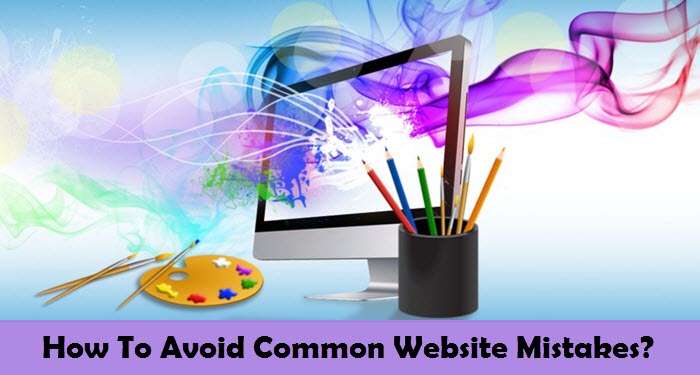 So website designers try to make the design by keeping the SEO –friendly aspect without compensating on the beauty aspect and vice versa. Still often, some developers make some deadly web designing mistakes.
There are some mistakes which can be avoided easily. Like, not missing out on the H1 tag. The H1 tag is something which is important from the SEO point of view. It helps the user in knowing more about the website quickly without any hassles. So the designer should not chuck it out because of less space on the page.
A second common mistake which should be avoided is related to large images being used on the website to make it look more appealing. Large images make the site bulkier. They impact the site speed, and visitors readily abandon a slow website.
The Google Pagespeed Insights test tool helps in identifying which images are heavy so that you can get rid of them. If the image is very important, then it can be reduced in size and used.
The pop-ups can make or break your website. You need to have a robust pop –up strategy. They should look irritating to the visitors and at the same time attain the objectives.
Another mistake which should be avoided is not including text inside the images. Search engines cannot identify text and image if the text is part of an image. They view it only as image and so the significance of the text is lost. Also on mobile, the text will look very small. This can lower your ranking on search engines.
You can consider infinite scroll option if you have a lot of pages of content. If you show only top pages content, then search engines will ignore the other useful content on your site. So pagination is an important SEO aspect which the designers need to understand.
Suppose you have lots of products and services then it is not a good idea to stuff everything related to products and services in few pages. By doing this, the information will look cluttered, and search engines won't give higher ranking for keywords related to particular products/services.
Also having limited content about products/services can also result in lower rankings. You need to develop good content for products and services which you are prominently going to showcase. The designer and content writer should work in tandem to show content in the most appealing manner.
Visitors should be able to understand the benefit which they derive from using your products or services, and this lies in the hand of designer and content writer.
Thus the designer should understand that just designing a website is not enough if it's not going to be found easily by the visitors.