Website owners love free traffic or so-called organic traffic, and under the impression that it happens overnight. There is no agency in the world that could do that because quite a few people realize that it's a long-term game rather than short-term tactics. Also, not just any traffic is useful for your website, it could contribute to the bounce rates, you need to get the relevant traffic to your website, which can be converted later on.
Free traffic is a façade because in order to get it you need to spend time and effort, and often money for backlinks. So let's get to 7 steps that can grow your website's traffic the way it should be increased.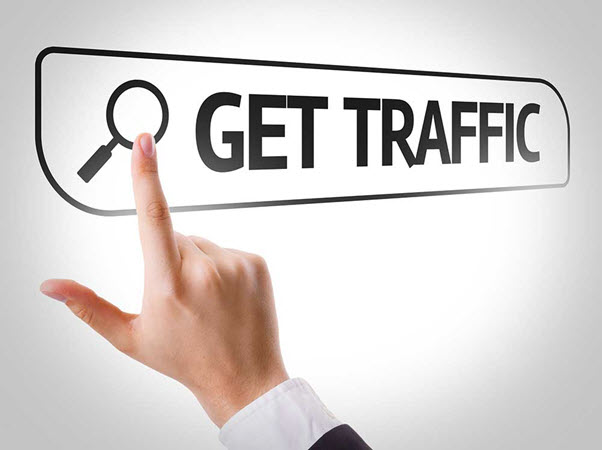 1.Choose the right words
There are tools which help you see which keywords are driving what traffic, and what monthly volume of search it has. This can tell you the potential of a certain word, and how you can rank better. Also, if your website is ranking first for a keyword, make sure you maintain it. You can select the right words through the research and make them the part of your website content.
Related Post:Best Web Design Tips To Increase Website Traffic
2.Keep an eye on Competitor's Keywords
It's a great way to know which keyword to target next, and what should be the content creation strategy next. The competitor's keyword analysis is a tedious job, but you gotta do it. It takes time when you finally become good at it and deploy the same strategies what they're doing to your website. Analyse their blogs and make a list of keywords to work on.
3.Complement your blog content with your Products and Services
Your blog should be on providing value to the user by providing value as to how to use your products or services. "How to" blogs are always better ranked, because they provide some kind of value, and aware the user about a certain part of the services. So make sure that your content revolves around answering the questions of users, and then making your products the way out to their problems. You can look up to the keywords generator tool and find phrase matches that have high volume in your niche. You can work on them through content and answers the users.
4.Avoid Keyword Stuffing
There are lots of websites that are just stuffing the keywords in the content without realizing that it is becoming repetitive and making the content low quality, engagement wise. Instead of focus on long tail keywords. You should be optimizing the content around an idea, rather than a word.
5.Revise old Content
There are going to be topics which get updated with time, and you need to add that information. There must be something you wrote on, and Google has changed the algorithm, or not their anymore. Make sure you update it and don't let that piece of content go outdated.
6.Social media
You need to cross-promote your website on social media and drive traffic to your website. You can use various SMM techniques to do so.
7.Don't Trust just anyone for increasing traffic
You should be instead working on techniques that are definitely going to give results, rather than some short-term tactics. Use A/B testing and learn from it. optimize your website.