It doesn't matter if you're a big or small business, unless you have a website, you need SEO. In fact, small business websites really need it, to survive in the tough competition rest of the world gives to them. These five SEO tips will help you attain the desirable search engine rankings, but you need to master them. It will take time and resources, but you eventually will, which is going to help you gerat later. Let's discuss them.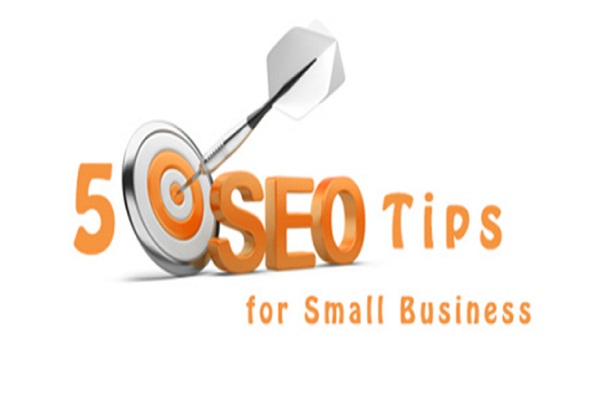 Internal Link Building
A website that is properly structured with internal linking can help search engines, to filter the good content and make them feel your presence. Search engine spiders will readily look for keywords in all the pages, eventually giving you more organic traffic.Also, when a visitor stays on your website, he/she will see related content, and curios to know everything about the topic he/she has searched. In a way, it will decrease the bounce rates, as the
visitor is engaged on the website.
Bulk Content
Search engines love content that contains lot of meaningful things. If on your website, pages are having at least 500 words as an average, and then search engine will find you efficiently, as number of keywords also increases. Quality content will also attract the customers, leading success to your small business.
Customer Feedback
If customer reviews your product and services, don't forget to respond them back. A good feedback system is loved by every search engine and visitor. If you're commenting and solving their problems, you may end up getting huge round of applause from them. In a way, it will increase the credibility of your website. This will give them a good reason to further deal with you and see your website.
Create Local Page Listings
Your business must be listed in your locals. I mean, start by creating a local listing page on three main search engines, Google, Bing and yahoo. Add your location, phone number and all the information about what you do and how well you do it. You can use images also. Building a listing will help users to get to your website. Traffic will increase automatically and you may find your business is increasing.
Responsive Design
Your website should work on the every screen size of a smartphone. Majority internet is surfed on the smartphones. So, if your website is not designed for mobile, then you're losing some serious amount of customers and being a small business, you can't afford that. You will find a drastic increase in the customers, if you enable responsive design on your website.
By these factors, you can really boost your small business, and help yourself to attain, credibility, reputation and popularity it deserves. They will help you directly to impress more customers, in a way, more than you think. So try practices these on your websites and I will promise, you will be amazed by the results you get.