Everyone is connected to each other on the internet through links. Links are what make your pages connect and make them popular among the audience worldwide. Greater links can help build a good online presence for your business and drive more traffic to your site, thereby increasing sales and profits. It is thus, essential to know the secrets behind building high quality back links to your site for the branding of your business.
An inbound link or a back link is the term used for any hyperlink that directly connects the users to a page on your site. These back links play a vital role in yielding traffic to your site, gaining referrals and attracting new visitors, which is required to increase the popularity of your site in online searches.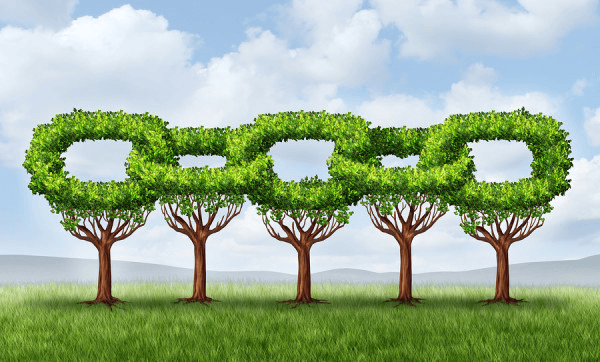 People find it difficult to build high quality back links to their website. It requires a lot of hard work to do so. Many people try to create back links by spamming the comment sections on the blog but, this method is not effective for their SEO efforts. If you hear from the experts, you will get to know that building high quality back links is not that tough job like people think it is. If you have great, useful content then, you can build up legitimate back links by sharing it with the right people. These people will like your content and will share it further.
Maintain a Blog Regularly
You must maintain a steady blog. Keep your blog updated by posting useful content consistently and make sure that the content that you post is worth reading and sharing. People will like your posts and will like to link to your posts. Creating a consistent blog with unique posts is the most used and the most natural/original way of building high quality back links for your site. Write about people connected to you like your employees, stories about office activities, etc. The co workers will feel more connected and will share the posts among their networks with a back link to your site.
RSS Feed for Your Blog
Setting up RSS feed for your blog makes it easier for people to collect and organize your content. This way they can more easily provide premium attribution links back to your website.
Create Links to other Blogs on your Blog
A blog is a social tool which is used to connect to people and share your content loud and read theirs. Creating links to other blogs on your blog is an easy way to connect to those bloggers. The more you do so, greater are the chances that they will return you the favour and create back links to your site somewhere in their blog posts.
Guest Blog Posts Writing
Find the blogs online which suit your interest of writing and write some guest blog posts for them if the blogger allows you to. Write guest posts on reputable websites of your niche. You can give an inbound back link to your blog in the article you write for them. This way you can build up a relation with those bloggers and can mutually benefit from each other's blog. Monitor the links from your guest posts in order to analyze where to post and where not to. Always link your social networking profiles in the author bio of the articles that you post.
Resource Lists Creation
A resource list can seem to be helpful for all your readers. Also, a comprehensive resource list will make it easier for other bloggers to link to your blog posts in their own content. They will not have to rehash or create all the content themselves. They can easily create inbound links to your blog content, wherever it fits relevant in their posts. This way creating resource lists can help you build high quality back links to your site.
Incorporate Case Studies about your Clients
Write a case study about some of your most impressive clients or share any experience you had with them. You can also write a case study about your clients' business. If they like it, they will be very happy to link to your site. This will even strengthen the bond that you share with them.
Writing Book Reviews
Write a good, interesting review about the books that you read or write about your favorite authors of all times. Providing a thorough review about the content from other authors can make them like your stuff and they will link to your posts. This will eventually make some of their readers be interested in your content and link to it.
Create Templates
Add templates of things that will make work simpler for other people. For example, incorporating a library of abstract designs templates can attract a number of designers to your post. The link to such posts can be shared over and over again and can get viral among designers worldwide. This type of content can help you build loads of back links to your site.
Create Visual Content
People are more attracted to visual posts including cartoons, info graphics and content visualizations. They are more likely to share such stuff in their circle. If the visuals that you make are interesting, people will link to them rather than creating their own. This will help you build up links for your site.
Use Your PR Skills
Use your PR skills to build back links to your site. Write a press release about interesting company news and post it on your site. You can also release your post to big newswires to gain more publicity and build up back links.
Reach a Few Journalists with Something Big
If you have big news or have a great piece of content, you can approach a few journalists who might be interested in your piece of story. Create a post about the story you want to tell and send them a link. They can link to it as a resource.
Get Interviewed
Getting yourself interviewed by some journalist can act as a big linking opportunity for you. Ask the journalist to mention you and your company in anything they quote from you. This is another natural way to get inbound back links to your site.
Build Partnerships
Connect to the other people from your industry line. Build partnerships with people having the same interest as yours or with people who belong to your corporate channel. Linking to each other's content can benefit both the parties and help you increase your inbound links. Also, you can help in one another's business success.
Ask for Reviews
You can ask for reviews from the users of your products and services. This way they can give you a great helpful feedback, which will help you enhance your products and services further. You can also ask for reviews from industry experts about your new ventures or improvisations in the older ones. This is another great way to receive back links to your site, while they post reviews for your products and services on their sites.
Make Webmasters Your Friends
Strengthen your relationships with the other webmasters online. This way they are more likely to send inbound links to your site, wherever relevant.
Leverage Social Tools
Use social tools to spread a word about your blog or site. Include inbound links to your content in your tweets or in the posts you make on Facebook or Google+ profiles. More people will read your content and share it further among their circles. This also leads to gaining visibility among search engine results as well as in the news feeds, Twitter streams, etc. Your content has more chances to get referred in others' content.
Social Sharing Widgets
Install social sharing buttons and widgets to your content including your case studies, ebooks or blog posts. This is a good way to market your site further.
Sponsor or Speak at an Event
Volunteer at an event as either being a sponsor for the event or getting in their speakers' list. The event organizers will give you a whole lot of online publicity through their event pages and sites. You can also negotiate with them asking them to get you a fixed number of back links to your site.
Give away Free Trials of your Product
Offer a free trial of your product to say, the first 50 people. This will make those 50 enter a VIP group to be the first ones to use your product. Ask them to write a review about the product and they can create an inbound link back to your site.
Verify your Business on Google Places
Add your business to Google Paces and gain benefit from the Google Reviews and Ratings. This allows you to rank your brand and services and products in specific locations. This will make your site show up in Google searches, maps and on Google+ as well. It becomes easier for bloggers to become your customers and write reviews about your products with a link back to your site.
Search engine Optimization
Get the content of your page optimized for search engines. Incorporate the right amount of relevant keywords in whatever you post. The use of competitive keywords makes it easier to get your site listed on top in search engine results. This will play a vital role in getting relevant inbound/ back links to your site.
No to Automated Link Building
Automated link building is considered as spamming. Making fake profiles and posting random comments with links to your site is considered as plagiarism and must not be done.
Do Not Pay for Links
Buying links is strictly forbidden by Google. Get back links to your site naturally by posting unique, useful content rather than buying links for your site. The number of high quality and relevant back links that your site has weighs the most in today's SEO environment.
Email Outreach
Add a link to your site in the signature of your emails. This will make your clients and contacts reach your site and they can also share your content if they like it.
Get Listed in Relevant Directories
Identify the good quality directories in your industry and get your site listed there. These may include trusted authority sites, portfolio sites, trade association sites or lists of recommended vendors in your industry. Getting yourself listed in such directories can help creating an influence and gain back links to your site.
Conclusion
Building high quality back links to your site has to be done with caution and knowledge. Also, each of your back links must be thoroughly monitored in order to know if it is valuable or not. Relevant back links will help increase the traffic to your site and enhance the popularity meter of your site. This is essential and beneficial in creating a brand presence for your business, thereby, increasing sales and the amount of profits that you earn each year.